As a member of the Chimney Sweep Academy we continuing to follow the Academy Code of Practise.
To continue our membership the CSA contacts a number of our customers to get some feedback on the work carried out in their home to make sure they are quite happy with the standard of service we offer.
Once we have proved we hold public liability insurance a renewed Identification card will be issued.
Member of the
Chimney Sweep Academy
The practice consists of:
Anybody calling and seeking the services of one of our Chimney Sweeps can be assured that the Chimney Sweep in question meets or indeed exceeds our minimum standard. All our sweeps are expected to offer advice on many issues concerning the safe operation of all solid fuel burners. He or She will advise where required on ventilation requirements, integrity of flue and any termination cowling. In obvious terms, solid fuel burning can be extremely dangerous if faults are present then it is the sweeps duty to spot potential dangers and help keep the consumer from harms way. Flues without a strong up draft after sweeping will be smoke tested where possible. Every Chimney Sweep Academy sweep will be able to prove their position through membership to the aforementioned association. If for any reason the consumer is not happy with the given standard of their chosen Academy sweep, they have a central point of complaint.
Consumers using an Academy sweep have a reliable, trustworthy and knowledgeable means of having the periodic cleaning and inspection of their solid fuel burner/fireplace and flue leading through to correct type of cowling. All Chimney Sweep Academy sweeps will use the appropriate national standard certificate of completion. Where necessary, the sweep will issue a certificate concerning a dangerous appliance, an explanation of fault/s will also be issued and recorded.
The Chimney Sweep Academy National Standard consists of the following:
Training, practical assessment, theory assessment, Academy accreditation of training, sweeping practices and method, minimum tool kit including cleanliness of vehicle, safe working practices, prevention or limitation of contamination during sweeping, use of carbon monoxide detectors, building regulations and compliance issues, documentation and recording of works carried out, use of documentation including the reporting of unsafe an/or non-compliant situations, customer complaint procedures, waste disposal procedures, compliance with COSHH, proof of identity, PPE requirements and use, minimum insurance criteria.
If required, due to none compliance, Academy members will be required to undergo further training or risk removal form the Academy...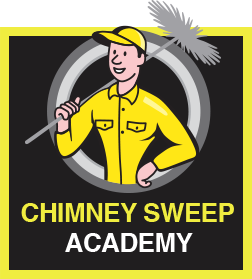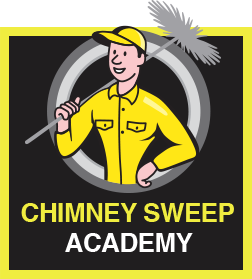 info@exeterchimneysweep.co.uk